A series about the ways I work towards being cognizant through decisions that make me more mentally engaged with various facets of my day-to-day life.
Cognizance (noun): Awareness, realization, notice, knowledge, perception.
****
July was not soul-crushing in the same way that Finance was back in June. However, my Operations & Supply Management and Leadership in Organizations courses were challenging in other ways, and the month was one worth reflecting on.
****
Operations & Supply Chain Management: Queues and Views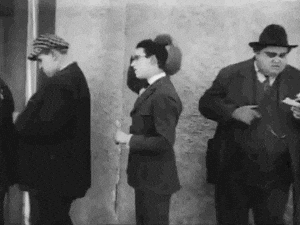 This course offered insights into the business world that I had not previously had the tools to understand. I can now calculate how many tellers you should have in a bank to maximize efficiency and minimize costs! I can calculate the average length of a line based on the way a business is currently running things. Pretty neat stuff. Also pretty challenging at times – interpreting what information was relevant in a case study and using it to derive some sort of recommendation for a business as a team was not an easy task.
One of the biggest takeaways from this course for me came from the experience of working as a team on such cases. The process became less about the content of the case and more about how we interpreted that content and, despite differing opinions, came together to present a united front in our recommendation. When you're analyzing a business, there are so many elements to consider and some may be more or less relevant depending on how you see the situation. But, when you're working as a team, you have to make sure that everyone has the same information, has heard everyone's perspective, and that you all agree to move forward together in the end. The course could just as easily be called "Team Operations & Opinion Management"!
****
Leadership in Organizations: Making Change Stick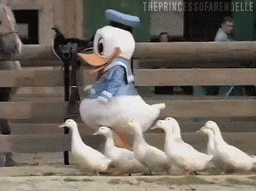 My course on leadership in organizations was really fun for me as someone with a background in psychology. This course was a marriage of the psychological and business worlds, and I enjoyed learning about everything that we covered.
While there were so many important takeaways from this course, I think that my favourite was how to create lasting change in an organization. I believe that this takeaway can be applied to transforming one's own life and the world around them as well.
Kotter's 8 Steps of Transformation:
Create a sense of urgency
Form a powerful guiding coalition
Create a vision
Communicate that vision
Empower others to act
Plan for and create short-term wins
Consolidate improvements and create more change
Institutionalize new approaches
These steps can be applied to leading change in your organization, but can also help you lead change in your own life! You might not need a guiding coalition to change a habit of yours, but you might need a support network that you've communicated your goals to so that you are held accountable.
I'm definitely going to keep these steps in mind as I venture into this next chapter. I want to have a positive impact on the world as I move through it, and these steps can serve as a road map for how to most effectively use my energy to make that positive change a reality.
****
Souliers Studio has new vegan shoe styles! Take a look: