A special month-long edition of #KTTeats: The Pumpkin Challenge is an annual tradition where I embark on a month-long journey of daily pumpkin consumption.
Join me for my 8th annual challenge and the new treats that go along with it!
****
Friends… We have reached that bittersweet time when I am no longer obligated to consume pumpkin every day.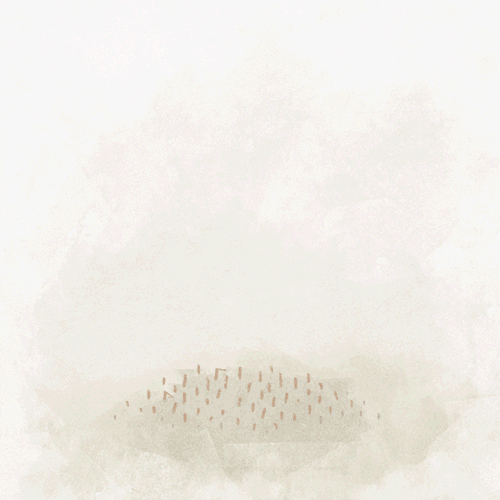 While I love this challenge (and pumpkin, even after doing this for 8 years), it is always a bit of a relief to reach the end and realize that my daily search for pumpkin-containing food and beverage has come to an end. It does leave a pumpkin-shaped hole in my heart, though.
Please join me in ringing in the final round of this year's challenge and consider indulging in a feustin's Peanut Butter Cup w of these goodies yourself!
****
Day 22: Pumpkin Chocolate Chip Cookies (Baker by Nature)
For this day of the challenge, my goal was to find a cookie recipe that would complement peanut butter well because I had plans to plop chunks of Justin's Dark Chocolate Peanut Butter Cups into the middle of each one. This recipe from Baker by Nature did just the trick!
I wanted these cookies to stand out because they were going to be my contribution to a cookie competition at work. I wanted to risk it for the biscuit (literally) and make a vegan cookie the winner.
Despite my best efforts, I was not voted the winner by all, but I was voted the winner by one judge and by many non-judges! The saltiness was a deal-breaker for some and a deal-maker for many others. I, personally, would eat these all day. They were rich and didn't feel too filling or sugary and had amazing flavour!
****
Day 23: Gourmet Pumpkin Seeds (SuperSeedz)
I was so very tired on this particular day and the idea of putting together or going out to find a pumpkin item was not appealing.
Fortunately, I had these beauties from the Vegan Supply store! They were the perfect mix of sweet and flavourful while also packing a decent protein punch for their size. I quite literally laid down and ate them while horizontal and thought about how lucky I was that I had them in my life that day.
****
Day 24: Pumpkin Spice Bagel (What a Bagel!)
It has been awhile since bagels made an appearance in the Pumpkin Challenge. My first (and only other) experience was back in 2013 when I had the pleasure of being surprised with pumpkin bagels from Siegel's Bagels in Vancouver!
I went a different route with these pumpkin spice bagels from what a bagel! and opted for savoury, rather than sweet. The combination of hummus and capers was questionable and possibly overwhelmed the pumpkin flavours, but I stand by my risk and enjoyed my strange lunch.
Would try again… but with peanut butter.
****
Day 25: Pumpkin Crackers (Lesley Stowe)
These have made an appearance in previous pumpkin months, but this year I had the pleasure of spreading some vegan cheese by Zengarry on top!
Much like my bagel adventure, the herbs and flavours of the cheese made for an intriguing mix with the crackers, but that didn't stop me from eating all of the crackers with all of the cheese over the course of five days.
****
Day 26: Pumpkin Green Smoothie (Simple Green Smoothies)
From the pumpkin challenge of 2014, I believe, came a few pumpkin green smoothie attempts. I was doing a green smoothie challenge at the same time (clearly had too much time on my hands as a student) and needed to double up on some days. Since enough time had passed since this month of duo challenges, I thought it was time to try a new pumpkin green smoothie recipe.
Lucky for me, Simple Green Smoothies appeared in my inbox that week! I wished I had possessed a mango at the time to realize the recipe in its truest form, but all I had was a weirdly-ripe peach. It did not quite do the trick, but the smoothie wasn't bad! Its quality was brought down due to its primary source of natural sweetness being sub-par.
****
Day 27: Pumpkin Spiced Whisky (Spicebox)
Ah, a classic for the pumpkin challenge for the last few years.
While there are not actually any pumpkin ingredients in this whisky, I still find this to be a fun twist to a month of so many baked goods and lattes. It usually makes its appearance for whatever Halloween shenanigans are going on and is an exciting addition to the party for everyone who knows about the challenge. This year was no different! I was able to share this spicy treat with my eastern Canadian friends for the first time.
****
Day 28: Pumpkin Spice Waffles (Nature's Path Organics)
These are, without a doubt, one of my favourite parts of the challenge each year.
I can't recall which year was the first one in which they made an appearance, but I can assure you they have been a necessity ever since.
When you toast these delicious waffles, they get just a little bit crispy and fill the kitchen with the aroma of the season. Then, you melt some vegan butter on them and maybe top it with maple syrup and whipped cream. I like to go one step further and throw some chocolate chips on there so that they melt while the waffle is still warm.
I feel happier just thinking about them!
****
Day 29: Pumpkin Pie Crepe (Cafe Crepe)
After one delicious pumpkin breakfast treat, it seemed only appropriate to have another one, but for dinner. On this Monday, we visited a Vancouver favourite – Cafe Crepe! They had advertised a pumpkin pie crepe outside the storefront and I thought it would be a fun way to start the week – it was!
I found the crepe to be of an unusual chewiness, but the pumpkin pie filling was quite good and the espresso whipped cream would be enjoyable for coffee lovers, I'm sure. Overall, I was pleased with the flavours, but the texture didn't win me over on this one.
****
Day 30: Pumpkin Soup (TastyThin)
While my focus in eating is not on things that relate to "thinness," I do like to find food with a focus on tastiness, and this recipe satisfied just that!
It definitely wasn't as smooth as the recipe called for due to my not having an immersion blender. However, my potato masher accomplished the task well enough and I think that the texture left behind by half-mashed carrots actually made it even more enjoyable to eat!
This was my first experience with Instant Pot cooking, and despite my fear of most electrical hot things, I found the experience quite painless and enjoyable!
****
Day 31: Chocolate Pumpkin Silk Pie (2018 Baking Calendar Recipe!)
This pie was a real treat to eat but did not stay in the form of a pie for long.
Upon releasing it from its aluminum confines, it quickly transformed into something more like a cow pie:
Nonetheless, it TASTED great. Especially when topped with some Gay Lea coconut whipped cream! I liked putting it in a little bowl and eating it that way – kind of like a pudding parfait.
****
Thanks for tagging along for another one of my favourite times
of the year! I hope you were inspired to introduce more pumpkin
goodness into your own life and that you'll be back next year.